CLAIM
Complete Location Analysis & Information Management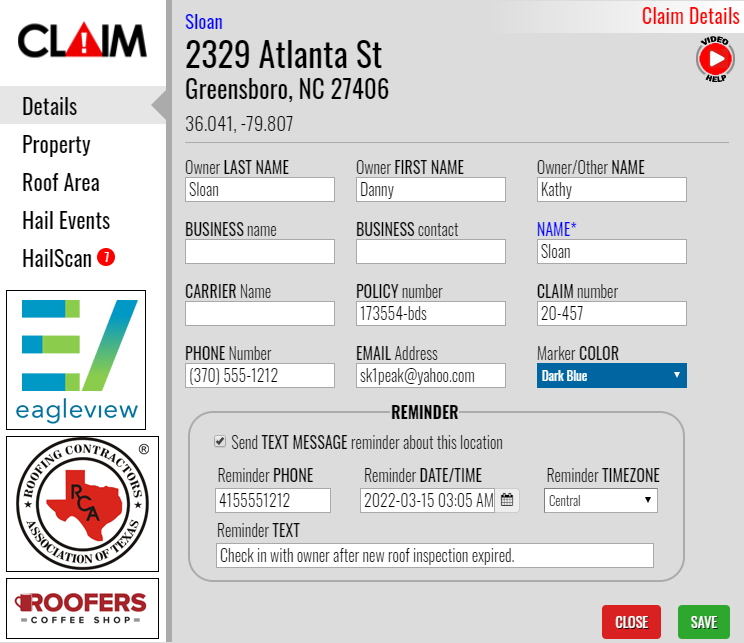 With each CLAIM location you enter, you have the option to specify details about the property owner, insurance carrier and claim information. You can also set a custom reminder to notify you when it is time to take another action. Set a marker color for the location to organize your entries.
Manage customer details and weather events from a single convenient tool.
Real time radar-based alerts for up to 300 locations.
Review historical storm activity for any location.
Load affecting hail maps with a click.
Custom homeowner information.
Custom homeowner information.
Roof area estimate tool. Generate accurate bids.
CLAIM puts the power of customer management within your grasp. Review details of the property, owner, insurance policies and storm data all in one place. Unprecedented details ensure you have all the facts from start to finish.
Manage customer details and weather events from a single convenient tool.
Property Value.
Notes to remind you of timely actions needed.
Each tag and note is searchable.
Be the professional your clients need.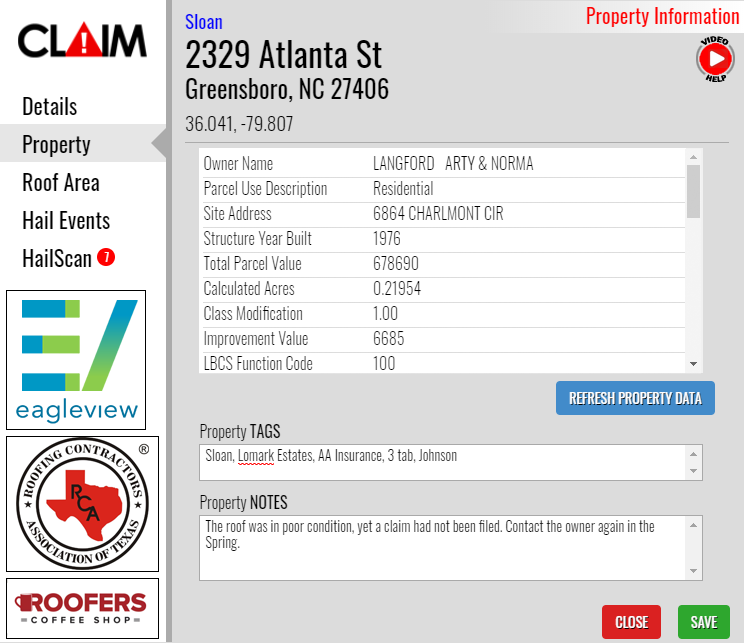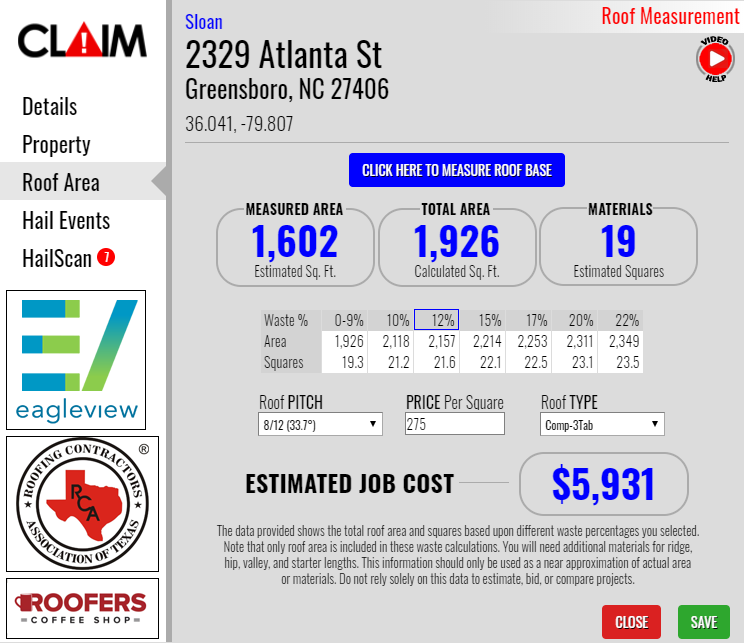 Our propietary roof area calculator gives you the ability to provide very accurate bids to your clients. Click the corners of the property and then enter your price per square and see a calculated estimate of cost. Even includes a waste calculator!
Reduce the back and forth or your bids with tight accurate numbers.
Measured and actual square footage.
Calculated squares of materials needed.
Dominant pitch drop down automatically adjusts the numbers.
Compare your bid with different costs per square.