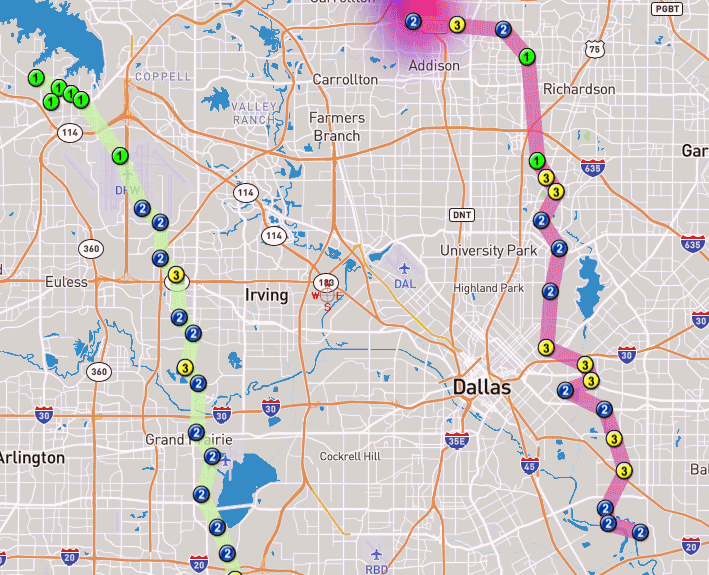 Find Hail Damage the easy way.
AniSwaths® (Animated Swaths) are colorized swath maps based on accurate, detailed, and verified information.
Complete storm overview.
Street level view.
Storm playback showing the INTENSITY of hail.
Intensity, Duration, Direction of storm.
Adjust playback speed, including frame by frame.
Roofing
Don't spend needless hours driving neighborhoods looking for wobbly turbines and dented flashing. Know where to go and be productive with your time! Deploy your marketing efforts easily and quickly.
Homeowners
Most hail affects our homes when you are not there. Work, Vacations, Church and sometimes even sleeping. With our comprehensive tools you can track the hail storms that may have affected your property.
Carriers
AniSwath's® patented algorithms provide data that has been missing from traditional maps and reports for years: Duration, Direction and most of all: Intensity. Verify claims with accurate data.
Upgrade to Ultimate for:
Unlimited Nationwide hail maps and hail paths.
300 CLAIM locations, including radar monitoring.
10 OneSite Lites a day (use with OneSite Mobile app).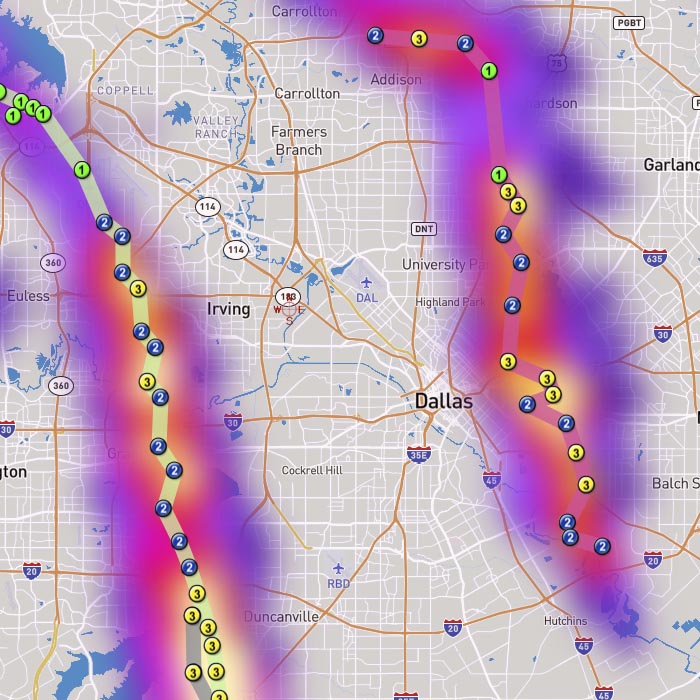 Simultaneously inspect hail paths and the storm footprint.
All subscriptions include unlimited hail path displays.
AniSwaths® with paths make canvassing a snap.
Ultimate subscriptions also include unlimited AniSwaths®.