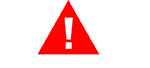 HailStrike is a radar-based tool that covers the entire United States and has historical tracking information about hail storms as far back as 5 years. It is the backbone to our business and has provided an alternative to "Pay Per Storm" maps that only provide information about a single storm at a single location.

OneSite Reports are fast becoming the new standard in hail verification. Based on a site specific address, it gives complete details of storm at a particular location. Our proprietary patented algorithm is the only industry solution for indicating the intensity of hail activity. The best way to appreciate a OneSite report is to see one, so click on the link to the right and examine one yourself.

AniSwath is a revolutionary tool providing "playback" of an entire storm much like you would see on the news as it is passing through. However, our AniSwath is showing you only the hail in a storm. With this tool you can see the speed, direction and length of time a storm affected an area. It has the ability to play a storm in an animated fashion or you can simply see the "overview" of the storm. It also utilizes a "heat map" that shows the intensity of hail activity.